7 Questions with… Jackie DeWald, Manager, Eye Pro, Inc.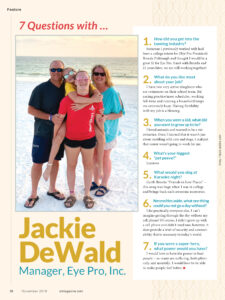 1.How did you get into the tanning industry?
Someone I previously worked with had been a college intern for (Eye Pro President) Brenda Fishbaugh and thought I would be a great fit for Eye Pro. I met with Brenda and 21 years later, we are still working together!
2.What do you like most about your job?
Click here to read more or download PDF of entire article.