Download 1,000s of Free Social Media Memes for Tanning!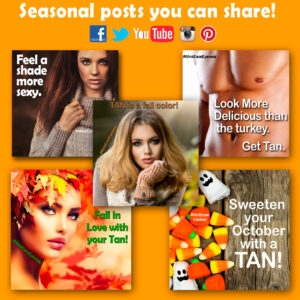 October 2019 – EYE PRO, Inc., world leader in disposable eye protection for indoor tanning and makers of Ultra Gold WINK-EASE, Lash Room WINK-EASE and WINK-EASE Dark, is helping make social media efforts easier for all salons with a simple "click" and a download — and it's all for FREE!
"Social media is a constantly moving target," explained Brenda Fishbaugh, EYE PRO president. "With so many options for social media, it can be hard to determine which is best for your salon. Finding social media ads, or 'memes', and promoting positive and responsible tanning can be a  time-consuming challenge," Fishbaugh continued. "Memes offer a subtle and fun way to educate your clients on the importance of eyewear, lotions, and tanning tips, while helping you stay in front of clients on an on-going basis."
To assist tanning salons with this challenge, EYE PRO has put over a thousand tanning memes on Pinterest for salons to use — for FREE — on any social media.  Just head out to "Wink-Ease" on Pinterest and download or share as many tanning memes you'd like.
"Choosing to participate in various social media sites can be very beneficial in reaching different target markets," said Jackie DeWald, EYE PRO Office Manager. "For example, Facebook has a little bit older clientele online vs Instagram. Both will reach your clients, so it is important to promote your salon on both social networks." 
Using different social media sites like Facebook, Instagram, Twitter, YouTube and Pinterest will offer more ways to connect and reach out to a larger variety of clients. Use videos on YouTube to introduce new products within your salon or share and show proper usage of specific products. Use Facebook and Instagram to promote products you carry within your salon. Mix in some Twitter and Pinterest with tanning tips and upcoming salon promotions, etc.," DeWald suggested. "With today's ever-changing social media platforms, it's ALWAYS important to also watch your marketing budget and take advantage of FREE advertising. Every little bit helps the bottom line." 
To receive FREE seasonal "Fall Memes", email WinkEase@WinkEase.com and enter "Fall Memes" in the email subject line. EYE PRO will email you fresh social media tanning ads to post across your salon pages and platforms.  Visit WINK-EASE on Facebook, Twitter, Instagram, YouTube and Pinterest to find various libraries of social media memes available for salon use. 
For more information on Ultra Gold WINK-EASE, Lash Room WINK-EASE or WINK-EASE Dark, visit WinkEase.com or contact EYE PRO at 1-800-726-8322.  Follow and "like" WINK-EASE on Facebook, Twitter, YouTube, Instagram and Pinterest to learn about educational information, special salon offers and promotions.