Face of EYE PRO Crowned Miss Indiana 2013!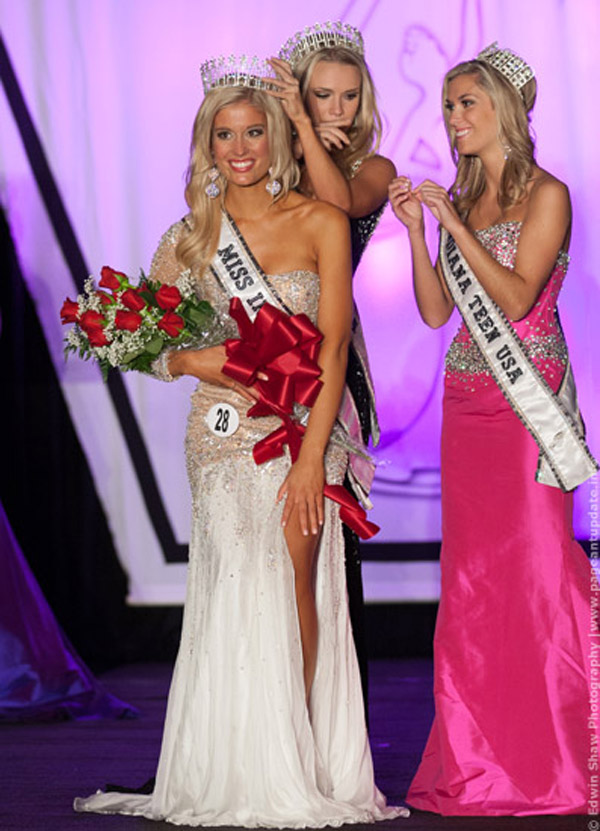 Copyright credit Edwin Shaw Photography/www.pageantimages.com
May 31, 2013 – EYE PRO, Inc., world leader in eyewear and makers of WINK-EASE, VIEWkeepers, Fresh-Ease, and WINK-EASE Dark, sends "hartfelt" congratulations out to Emily Hart, who was crowned Miss Indiana USA 2013 on October 14, 2012 at The Renaissance Indianapolis North Hotel in Carmel, Indiana. She will represent Indiana in the Miss USA 2013 beauty pageant on June 16th in Las Vegas at the Planet Hollywood resort and Casino, competing for the right to represent the United States in the Miss Universe 2013 pageant.
Emily's face may be familiar to many of you in the tanning industry – she is the face of EYE PRO – her image on Wink-Ease, Viewkeepers and Fresh-Ease product boxes.
"It has been exciting to work with Emily," said Brenda Fishbaugh, EYE PRO President. "She was the pageant winner at my alma mater, Indiana University-Purdue University at Fort Wayne, when we originally chose Emily to be "Miss Wink-Ease", Fishbaugh continued. "Several years later, the face of EYE PRO is Miss Indiana 2013 – and maybe Miss USA – we sure hope so!"
Emily is the 5 ft. 8 inch brown-eyed daughter of Dennis and Louise Hart of Fort Wayne. Having graduated from Indiana University Purdue University Fort Wayne with a Bachelors degree in Interior Design; Emily hopes to open one of the most successful wineries in Indiana. Her favorite hobbies include trying unique foods, shopping for bargains, drawing, painting and sewing. Emily proudly serves on a non-profit organization "Our Turn to Serve," which assists disabled veterans by adapting their homes to their specific disability. She describes herself as approachable, amicable and ambitious with her best quality being persistence.
The goals of the Miss USA and Miss Indiana pageants include offer a venue where young women from 18 to 26 years old can grow personally in poise, confidence, goal-setting, public speaking and communication skills, physical fitness, and self-discipline. and to promote involvement of contestants and titleholders in community service programs and charities.
To learn more about the Miss USA pageant and view additional photos of Emily, visit www.MissIndianaUSA.com.
For more information on WINK-EASE and VIEWkeepers disposable eyewear, new WINK-EASE Dark disposable eye protection for red light AND tanning, and Fresh-Ease Refreshing Body Cloths for after tanning, visit EyePro.net or contact EYE PRO at 1-800-726-8322. And follow and "like" EYE PRO on Facebook (Wink-Ease/Eye Pro) to learn about special salon offers and promotions, and other indoor tanning tips and updates.