Longtime Wink-Ease President is Retiring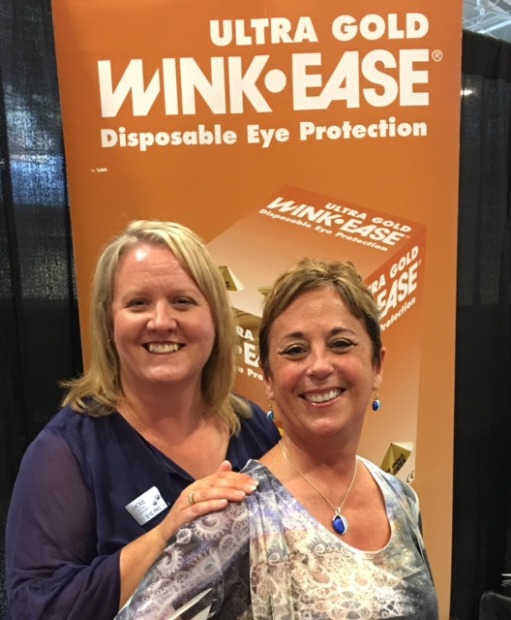 July 2022 – EYE PRO, Inc., world leader in disposable eye protection for indoor tanning and makers of Ultra Gold WINK-EASE and Lash Room WINK-EASE announces that Brenda Fishbaugh, an IST Magazine contributor and President of Wink-Ease, is retiring after over 31 years in indoor tanning.  Jackie DeWald, Brenda's right hand for 24 years, will be taking the helm as General Manager of Eye Pro, Inc.
"I've loved my time in the indoor tanning industry.  I had ten years of corporate experience when I became president of a tiny company that made Wink-Ease in January 1991.  I loved being out of the corporate structure and into the fun, "make it happen" tanning world. We began opening the international eye protection market and started working with thousands of entrepreneurial salon owners in the US and Canada. At the time, there was only one other major eye protection product, a reusable goggle.  So our goal was to get the word out about how much cleaner disposable eye protection was," Brenda Fishbaugh reminisced.
Jackie DeWald, with over two decades of tanning industry experience, will assume Brenda's duties. "When I came on board  at Eye Pro 24 years ago, Brenda had just patented Viewkeepers, now called Lash Room Wink-Ease. Brenda's invention led to changes in goggles, as everyone went to deeper cones like our product to allow a more comfortable fit while tanning with eyewear," explains DeWald.  Trade shows were just beginning and Brenda traveled the world sharing images of eye damage if you don't wear eyewear.  She later created recorded training sessions that salons can take for free and become Eye Protection Certified.  We feel our team changed tanners' perceptions about how important eyewear is when tanning."
Fishbaugh credits her hundreds of columns in IST Magazine with changing salons' view about eye protection.  "Shortly after IST Magazine began, I started writing a monthly column.  Vince Lorraine, publisher, and Sherron Barden, editor, thought I could maybe write a dozen columns about eye protection altogether.  Two decades later, I was still turning out fresh columns about the FDA and state laws about eye protection and how salons could use eye protection as a profit center.  When I started writing, all salons gave eye protection away.  Now, only the three states that require free eyewear are providing free eye protection to their clients."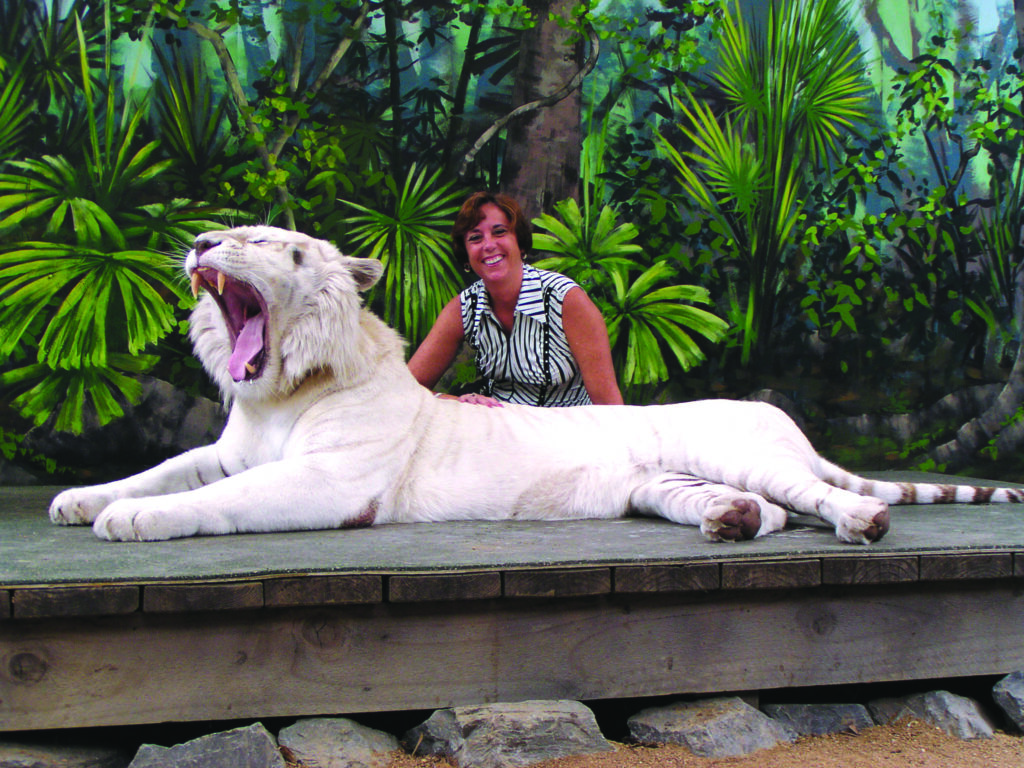 "Another amazing thing Brenda accomplished was bringing awareness to endangered animals.  Our entire staff has always been crazy about animals.  At first we donated to a local Exotic Animal Rescue. Then Brenda was meeting zookeepers from around the world, and Eye Pro became an advocate for The Clouded Leopard Project and National Geographic's The Photo Ark.  You can see some of our endangered animal charities on our website and in our eye protection training," explains DeWald
"I am incredibly grateful to the distributors and salons around the world that became friends and customers. Jackie has been our Office Manager since the day she started with me well over two decades ago.  She has done all the heavy lifting behind the scenes and I've been the front man.  I'm so glad she gets her chance to move Wink-Ease forward in the market.  It's been a wonderful ride and I'm so happy I spent my career in tanning!"
Fishbaugh plans on enjoying her photography hobby. She also hopes to do more kayaking and bicycling throughout the US  and travel with her longtime husband, Steve. Feel free to follow her adventures on Facebook.
To take EYE PRO's FREE online training, go to WinkEase.com, hover over the 'Support' navigation button and then select "Salon Training" from the drop-down menu.
For more information on Ultra Gold WINK-EASE and Lash Room WINK-EASE disposable eye protection visit WinkEase.com or contact EYE PRO at 1-800-726-8322.
Follow and "like" WINK-EASE on Facebook, Twitter, You Tube, Instagram and Pinterest to learn about special salon offers and promotions.