The BEST just got better – Ultra Gold Wink-Ease!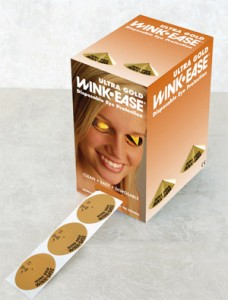 EYE PRO, Inc., world leader in eyewear and makers of Original WINK-EASE, VIEWkeepers, Fresh-Ease and Wink-Ease Dark, have created a new improved WINK-EASE eye protection called Ultra Gold WINK-EASE
"We have been in the eye protection business since 1985 with our 'original' WINK-EASE product," said EYE PRO President Brenda Fishbaugh.  "It was time to make a few product improvements, including improving the adhesive, visibility and ease of assembly.  All of these amazing enhancements — and the product still has a complete UV block! "continued Fishbaugh.
"The new Ultra Gold Wink-Ease, like the original product, is fantastic for stand-up units as well as traditional beds. The improved visibility is amazing – you can read a few text messages or emails while tanning." Fishbaugh explained. "We are excited we were able to provide such a wonderful 'new' product — and keep the same great price." she concluded.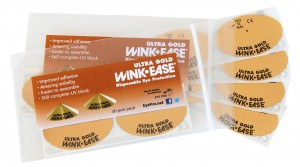 For more information on Ultra Gold WINK-EASE and VIEWkeepers disposable eyewear, Wink-Ease Dark disposable eye protection for red light and Fresh-Ease Refreshing Body Cloths for after tanning, visit EyePro.net or contact EYE PRO at 1-800-726-8322.
Follow and "like" EYE PRO on Facebook and Twitter (Wink-Ease/Eye Pro) to learn about special salon offers, promotions and updates.